Help on how to view ads:
Follow the instructions carefully.
Note:
You can view 1 ad at a time per site. Meaning pwede mong pagsabayin ang mga ads ng different sites. Sample, click 1 ad from Neobux, then 1 ad from Bux.gs and 1 ad from Valuebux, wlang magiging problema. Huwag lang magclick ng dalawang ads from the same site. With this, you will not be credited.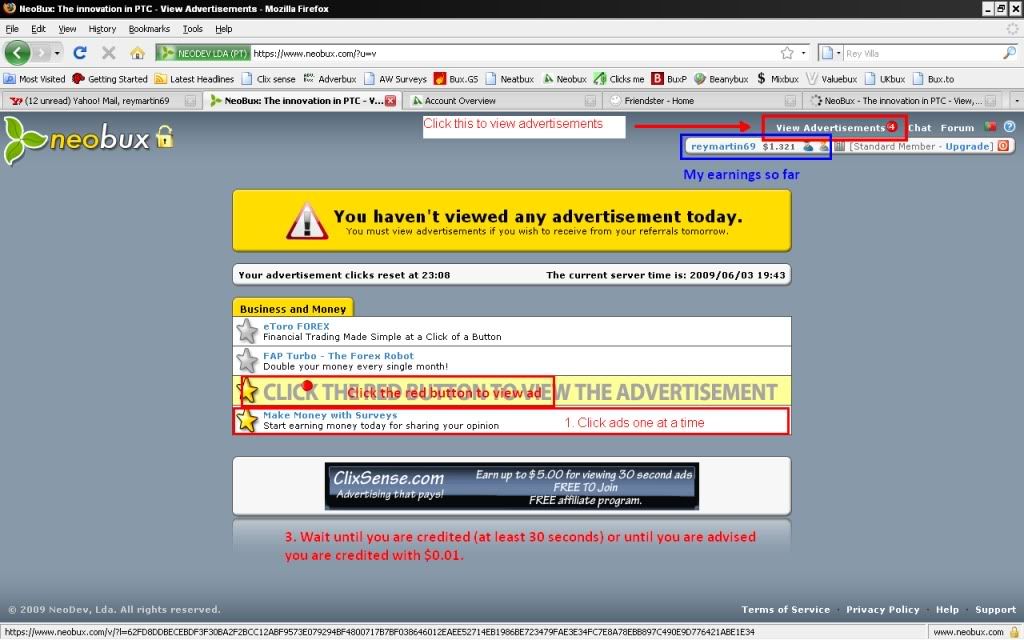 When you click an ad, a window will open, just like this.